Office conversion for  MicroMacro Design – Delft, Netherlands
The apartment in Delft is transformed into a Working/Living environment for the studio of MicroMacro Design.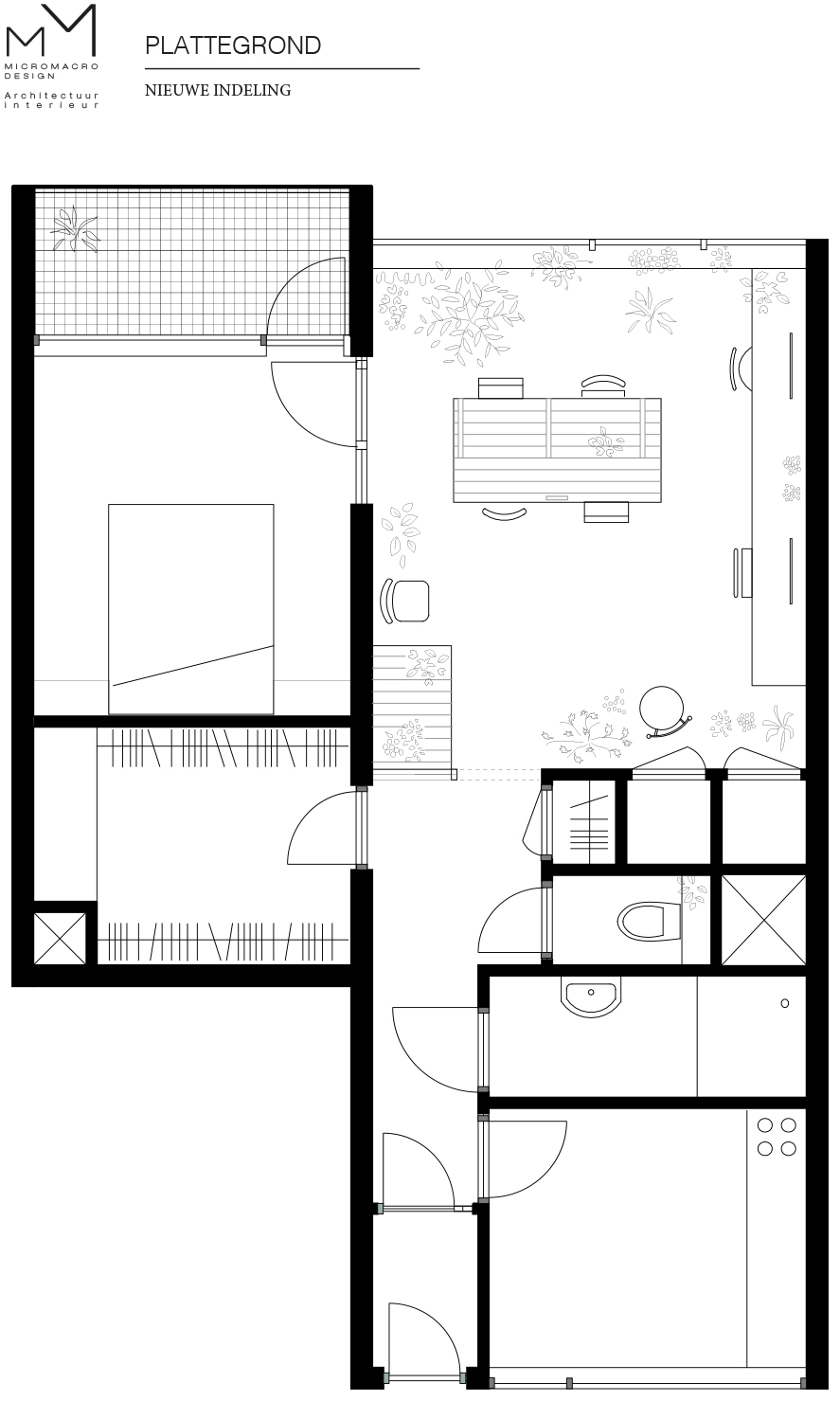 On the 7th floor of a dwelling block the concept of outdoor living is introduced in the form of an interior courtyard.
The dark corridor leads the visitor to the courtyard-like office. This 'alley' directs ones attention to the main space, taking the focus off the more private rooms in the house.
The white office space is characterised by a variety of plants, chairs, and a barn door table in the centre of the room. The long white working desk blends in with the white interior at night. Providing indirect light it contributes to the homely feel of the living space at night.
This intervention allows for seamless transition between business meetings and friendly gatherings which suits perfectly the current lifestyle of the inhabitants.